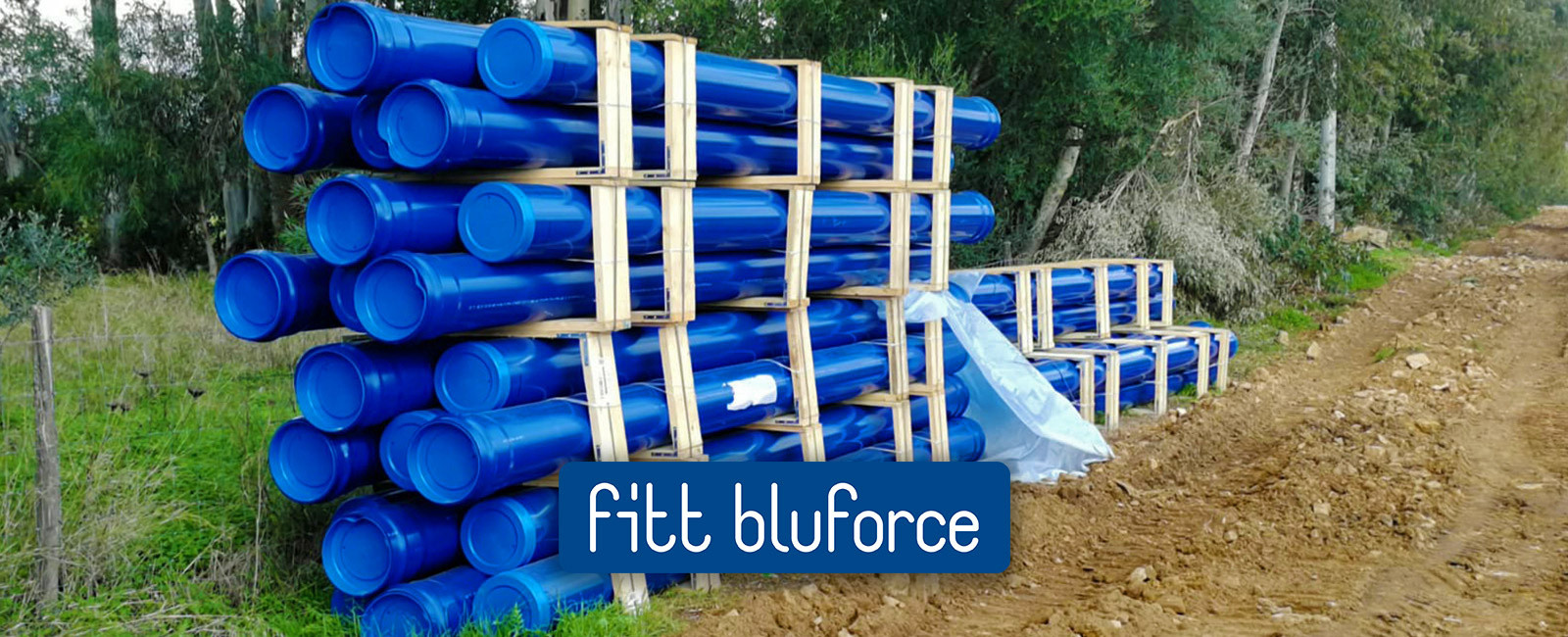 16 Jan

Abbanoa SpA takes advantage of the FITT Bluforce jointing system to ensure hydraulic tightness

The sewer network of Su Pardu a Castiadas (CA), built using stoneware pipes, was suffering tightness issues: the roots of the eucalyptus trees along the line had penetrated the pipe joints, compromising their functionality, and causing the escape of sewage into the surrounding soil.

For the replacement of the 2,400 m pipeline, Abbanoa SpA, the utility responsible for the integrated water network of the Sardinia Region has once again chosen FITT Bluforce DN315 PN10 A-PVC pipes with EN ISO 13844, EN ISO 13845 and EN ISO 13846 certified jointing system.

The selection of FITT Bluforce was mainly dictated by the need for a jointing system that in addition to offering sufficient tightness guarantees, could ensure minimum tolerances between the geometry of the socket and the smooth end of the pipe, therefore reducing the gap that could potentially be once again penetrated by the roots of the trees, compromising the long term hydraulic tightness of the system.

The FITT Bluforce socket-based jointing system with integrated gasket offers a high level of reliability of the installation, as the gasket itself becomes an integral part of the socket, and therefore cannot move. This makes on-site installation much easier: the pipes reach the site with their gaskets already attached, therefore preventing any misplacing of the same, as well as damage, or wrong application, which could result in leaks, even at the testing stage.
Moreover, hydraulic tightness is also guaranteed both in case of positive and negative pressures on the pipeline, avoiding the possibility of penetration of ground water or pollutants from the outside of the pipe to the inside.

FITT Bluforce is the A-PVC solution that ensures easy assembly and optimum long-term tightness.