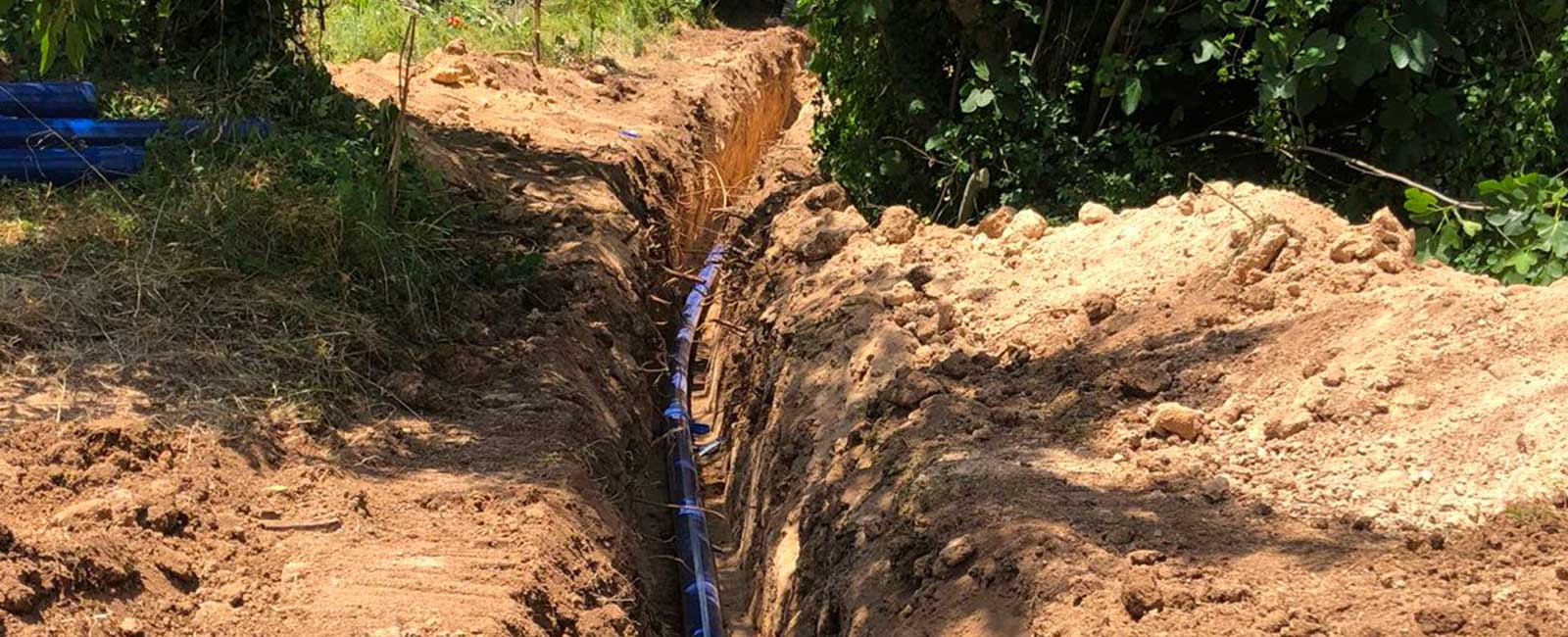 24 Jan

FITT Bluforce boosts the municipality of Marcellana's (SA) water network

FITT Bluforce DN160 PN20 polymer alloy pipe was chosen for renovation and upgrade works to the water network in the Scalo area, in the province of Salerno.

FITT Bluforce was the preferred piping for construction, as per PE100 DN200 PN25, after a call to tender, due to: the proven reliability of the joint in the socket system, with a hot pre-inserted seal; the angular deviation of the joint and the flexing capacity of the bars, which have allowed a drastic reduction in the number of special parts to be used in the piping; the high resistance to delivered loads and the crack propagation, which ensure that the system is working properly; as well as its durability in the presence of critical laying conditions.

Although FITT Bluforce's nominal diameter (DN) was reduced when compared to the initial design (160 instead of 200), the lower thickness of polymer alloy pipes still increased the internal space available and the carrying capacity of the pipe, maintaining adequate stiffness for the laying conditions and a pressure class suitable for hydraulic conditions when stationary and with water hammer.

The laying was carried out at a daily rate of approximately 200 m per day, although the initial portion of the development, near where the laying took place, was characterised by surface bridging. The flexibility of the FITT Bluforce system and the smaller trench sizes allowed the company to optimise the site's size, depending on the course of the pipes, and effectively plan the various work phases.