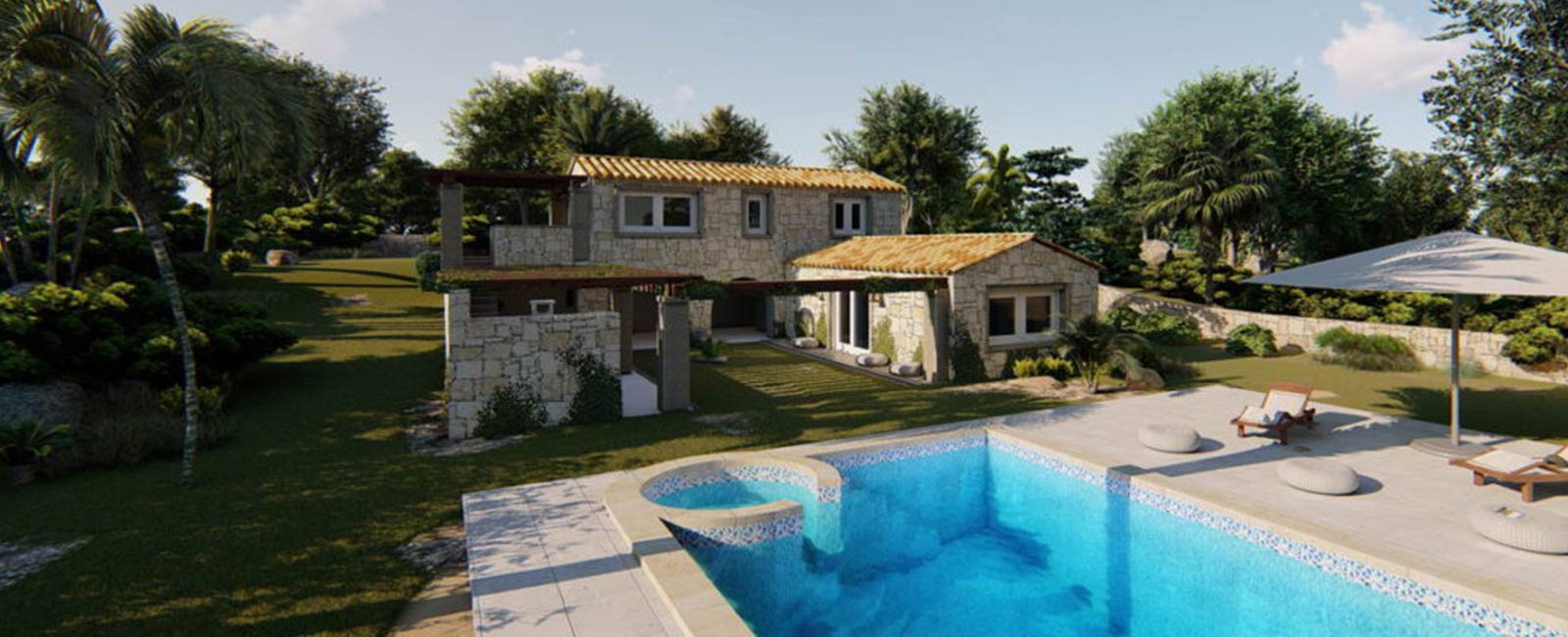 08 Feb

FITT Bluforce for Is Laccus Villas: environmental protection and energy savings starting from the water network

Cala Sinzias, in the south of the Sardinia region, is the setting of an ambitious project that combines history and nature, originality and prestige, environmental protection and energy saving: Is Laccus Villas, private villas in perfect harmony with the surrounding landscape.

The primary city planning works of the residential complex were carried out using FITT Bluforce pipes, the first in PVC-A with EPD environmental product declaration certified by SGS according to ISO 14025 and EN 15804 standards.

The decision to use PVC-A as an alternative to ductile cast iron came right at the design stage, following the positive opinion expressed by Abbanoa Spa, utility of the Integrated Water Distribution Service of the Sardinia region, and repeated user of the polymer alloy for its works.

FITT Bluforce pipes have helped to simplify installation activities and limit costs, as well as reduce environmental and social impacts during the installation stages, in addition to also guaranteeing and confirming the environmentally sustainable choices at the basis of the project.

FITT Bluforce pipelines, with EPD environmental product declaration, are in fact capable of meeting the requirements for green procurement of Public Administrations (Green Public Procurement) and the Minimum Environmental Criteria (MEC) for the road and building construction and maintenance sectors.

Moreover, being made of virgin material free of phthalates, dioxins and heavy metal additives, FITT Bluforce pipes are extremely easy to recycle.

Environmental protection and energy savings were ensured by the choice of natural and sustainable materials, starting from the city planning stage, which required the use of 4,206 metres of FITT Bluforce for the water supply network of the entire complex.