09 May

The municipality of Ragusa chooses FITT Bluforce to upgrade its water supply network

As part of a project for the modernisation of the aqueduct network in the municipality of Ragusa, 1,704 metres of FITT Bluforce DN200 PN16 were laid to connect the reservoir of the business park and that of the Industrial area of the city.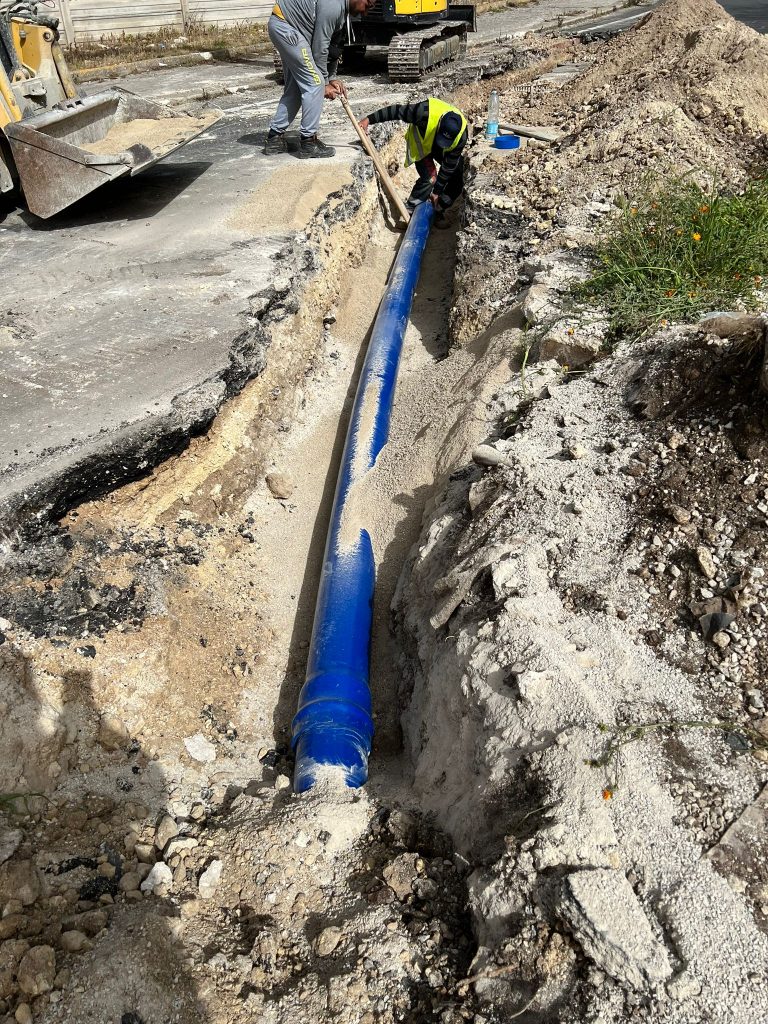 Why use FITT Bluforce?
The decision to use FITT Bluforce pipes was made at the design stage due to the fact that PVC-A is a material that can adapt to geomorphological ground conditions, is easy to lay, guarantees safety and durability, and its environmental impact is certified.
The FITT Bluforce system is the first PVC-A range with EPD® certified environmental product declaration in Europe according to the ISO 14025 and EN 15804:2012+A2:2019 international standards.
The gasket is mechanically pre-inserted during the hot forming of the socket based joint, preventing its accidental displacement, while at the same time ensuring ease of installation and optimum hydraulic tightness over time.
What has happened in recent months
The tendering session took place at the end of January 2022, and ended with the contract being awarded to the local firm Savatteri Costruzioni. The laying activities took place in March under the supervision of Medra Servizi, the sole partner for Sicily.