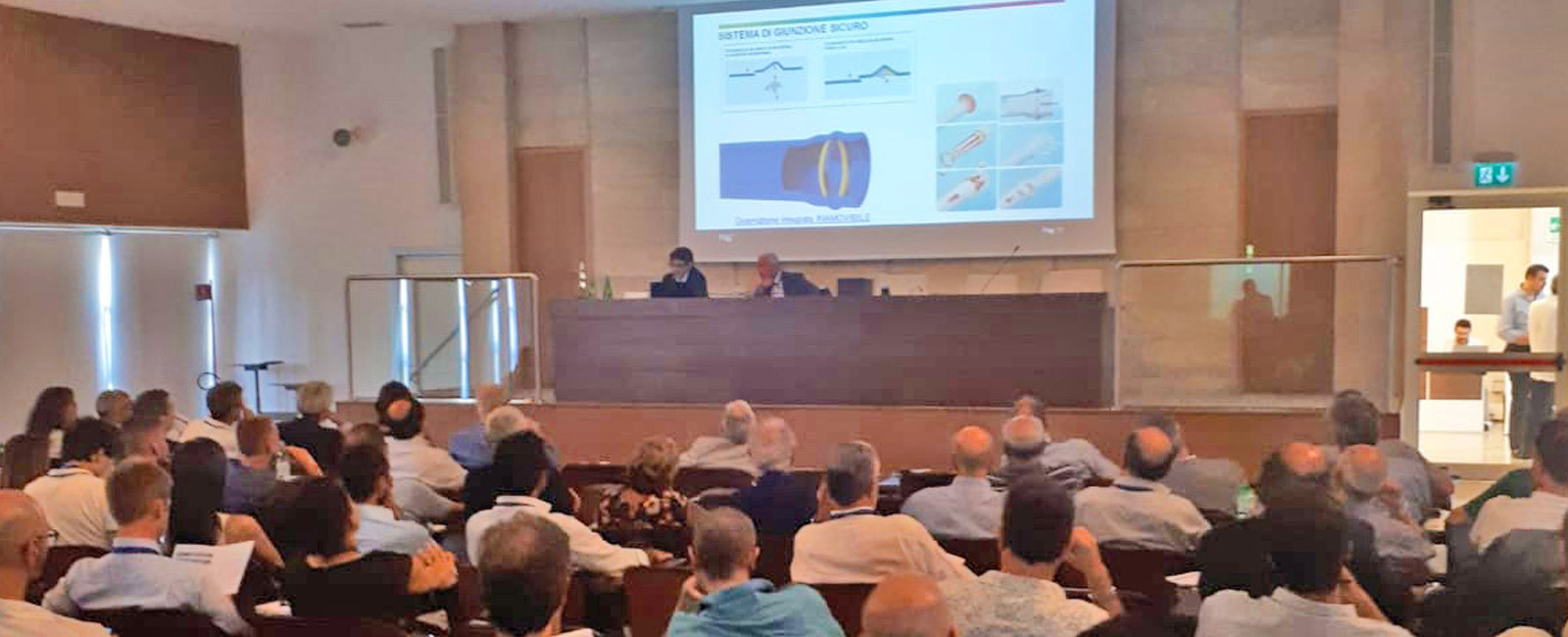 11 Jul

The potential of PVC-A shown to TeSI

The polymer alloy has been a leading player in two technical displays at the 8th TeSi (Innovative Technologies and Tools) seminar, which focuses on new materials and design innovations for hydraulic infrastructure.
The event was hosted by the University of Naples Federico II on 8 and 9 July and was sponsored by the Italian Hydrotechnical Association (AII), the Order of Engineers in the Province of Naples and Salerno, the Italian Group of Hydraulics (GII) and the Water Systems Study Centre (CSSI).

The conference saw the participation of leading academics, managers and freelancers, as well as innovative material manufacturers and innovative solutions for the integrated water system. The highly-technical works, which can bring up to 100 professionals for each of the two days, also gives participants up to 7 professional training credits (CFPs).

The polymer alloy was the subject of two works: a case history presented by FITT and a trial on losses of PVC-A conducted by the faculty from the University of Naples Federico II. The recent installation of FITT Bluforce RJ in the municipality of Bagnacavallo was carried out using HDD laying technology, which was possible thanks to the integrated tensile resistant joint and ductility of the polymer alloy.
The conference was both practical and theoretical, thanks to contributions from the university's professors who have returned significant analysis on the behaviour of PVC-A at different operating conditions and induced break types.