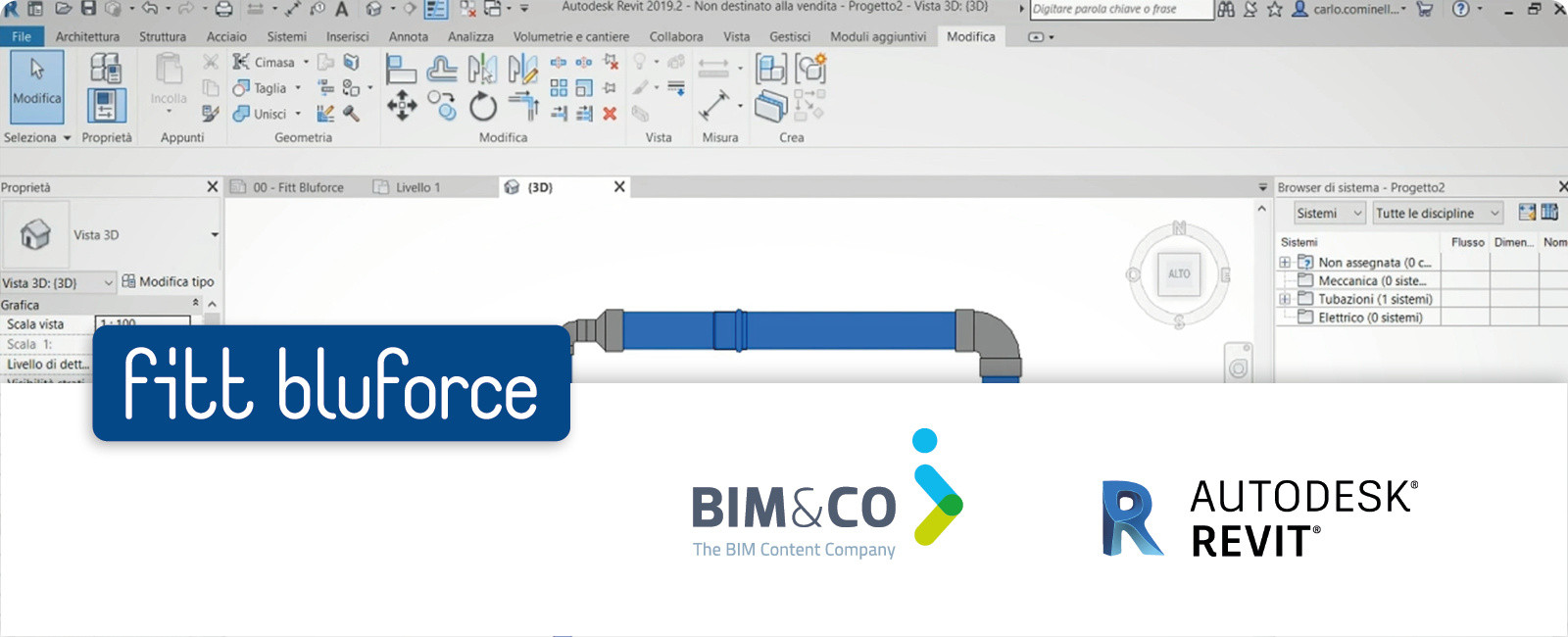 19 Nov

Bluforce takes full advantage of the digital era: BIM now also available

The digital tools of the polymer alloy system double: after the FITT Bluforce APP, is now time for the BIM catalogues for FITT Bluforce and FITT Bluforce RJ.

BIM, which stands for Building information Modelling, is a model for the optimisation of the design, realisation and management of building and infrastructure constructions. It offers many advantages: increased efficiency and productivity levels, less scope for errors, cost reductions, maximum information sharing and better maintenance planning.
In addition to meeting design and monitoring requirements, BIM also offers sustainable solutions in terms of energy efficiency, carbon footprint and better use of materials.
This is one of the reasons why BIM is one of the cornerstones of the creation of sustainable and smart cities.
Italian Ministry Decree of 1 December 2017 introduces the obligation of the use of the BIM method according to the following time scales:
from January 2019 for all works from 100 million Euro;
from 2020 for all complex works exceeding 50 million Euro;
from 2021 for all complex works exceeding 15 million Euro;
from 2022 for all works exceeding 5.2 million Euro;
from 2023 for all works exceeding 1 million Euro;
from 2025 for all new works.
From today, anyone required to carry out BIM based designs of infrastructural networks can download the Revit files and all the product documentation from the BIM&CO portal: catalogues, technical data sheets, guidelines for the use of BIM objects, and a video tutorial.