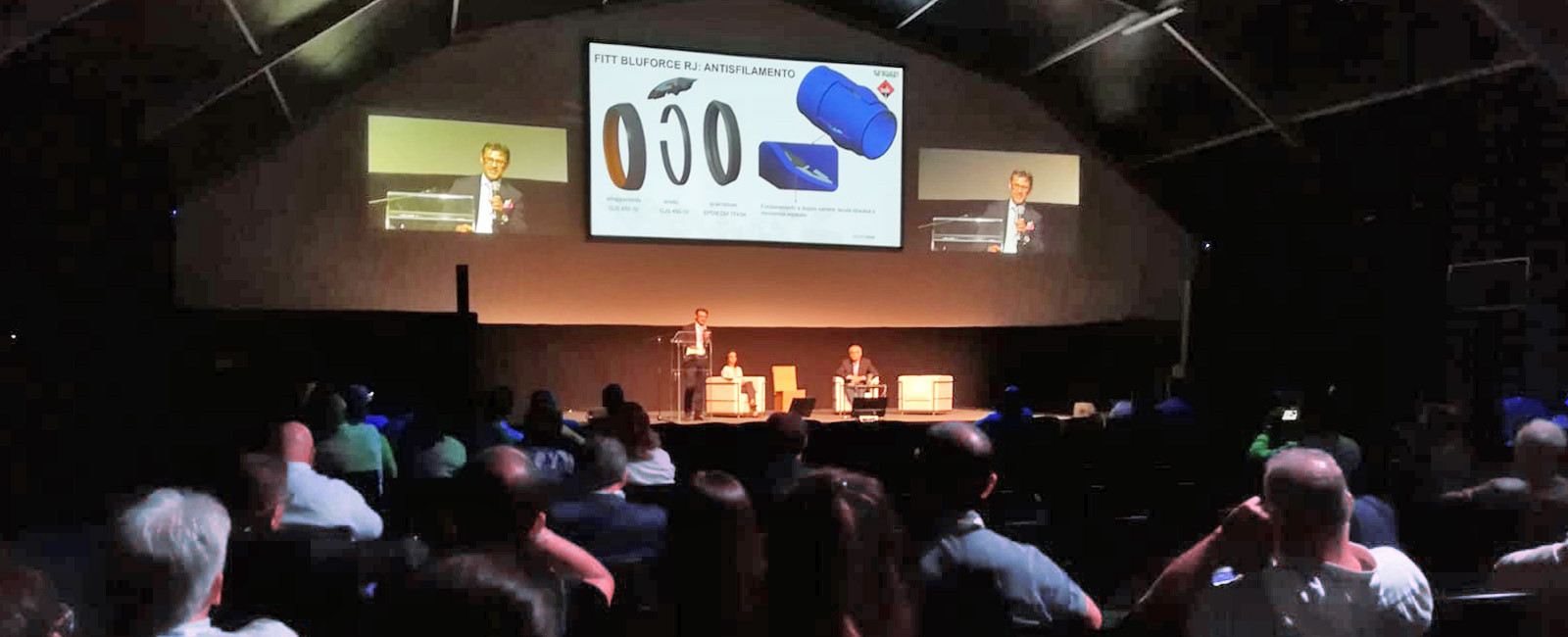 02 Jul

FITT attends the Servizi a Rete Tour 2019

Responses to the challenges of climate change and the ever-increasing transformation of cities were the focus of the wide-ranging topics for the Servizi a Rete Tour 2019 – the event dedicated to utilities and the sector's technicians – where FITT also participated.

On the second of the two days, Nicola Melotti of FITT and Andrea Mazzi from the HERA Group offered their contribution; "The choice of HERA GROUP for the augmentation of the Bagnacavallo (RA) water network: no-dig technology and polymer alloy pipes with restraint joint system".

The project planned to replace an outdated water network, to meet the exponential water demand due to significant growth in production in the territory. In fact, it was discovered that the old network had a significant pressure deficiency at some points.

The FITT Bluforce RJ polymer alloy pipe, with no-dig technology, was used to renovate the network – thanks to its lightweight properties, ease of laying and handling, it easily overcame the challenges of installation.

A useful time to show how new technologies are indispensable to ensure continuity of the services being provided, redesign them, and improve management and quality for new needs and environmental sustainability.