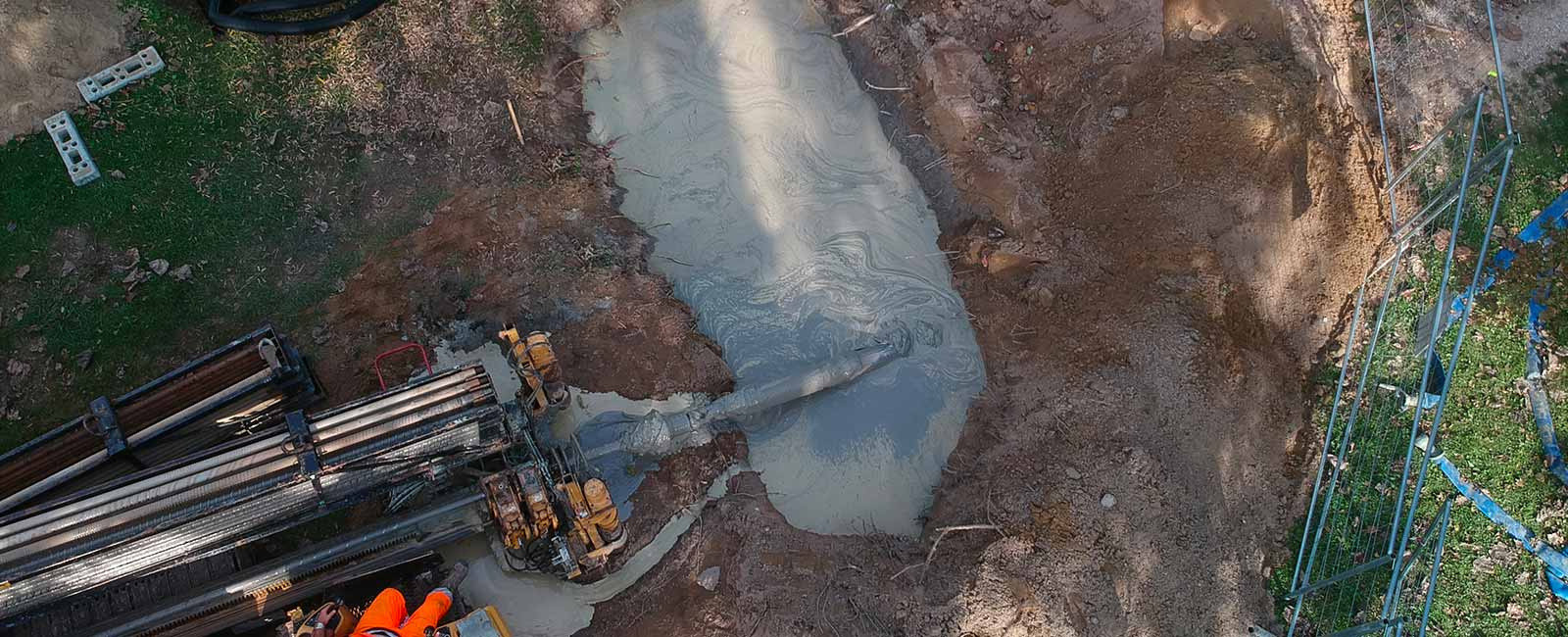 17 Jan

HDD: exam passed for the brand new FITT Bluforce RJ

Last October, FITT Bluforce RJ was first laid through Horizontal Directional Drilling (HDD).

FITT Bluforce RJ, which was exhibited in the newly-finished ACCADUEO edition, is FITT's thermoplastic pipe with built-in, integrated mechanical and hydraulic restraint joint that meets the needs of designers, contractors, and water network managers.

The dual chamber seal, which is pre-inserted using heat, offers easy installation, perfect functionality and optimum hydraulic and mechanical sealing for the pipes. It also allows for installation on steep slopes or those subject to movement, making FITT Bluforce RJ ideal for "trenchless" operations such as Horizontal Directional Drilling (HDD).

Horizontal Directional Drilling is a "trenchless" technology, suitable for installing new pipes without excavation, which greatly reduces the disruption of traditional sites and, often, is the only solution for bypassing impassable obstacles in normal trench development. This is exhibited in the case of the Caorle site, carried out by ANESE Srl, an expert in trench Horizontal Directional Drilling and responsible for the work onsite.

For the installation of other services in the city, it was not possible to construct the trench, as the planned pipe passage path was buried with an underground breakwater up to 7 metres deep. This meant that when considering the radius of the challenge, a pipe with extremely flexible features was required, but at the same time, one which guaranteed the necessary resistance and significant laying speed, while still ensuring low impact in terms of space onsite. For these reasons, ANESE Srl chose FITT Bluforce RJ, which, "thanks to the specific restraint joint system, has proven to perform very well while jointing pipes, operation that can also be carried out in real time during the pulling" said the foreman on site.

FITT Bluforce RJ, unlike polyethylene piping, does not require long and costly welding operations that negatively impact construction time.

What's more, since pipe assembly occurs during pullback, even the impact on the site area is minimised.

Finally, handling is also much easier than with steel, cast iron or polyethylene, which have been used until now in these applications and are heavier and difficult to move.

"FITT Bluforce RJ, by removing the splice time of individual pipes, has allowed a lot of time and space savings onsite." Said the foreman on site.

The entire 140 m route has been constructed in just 80 minutes.