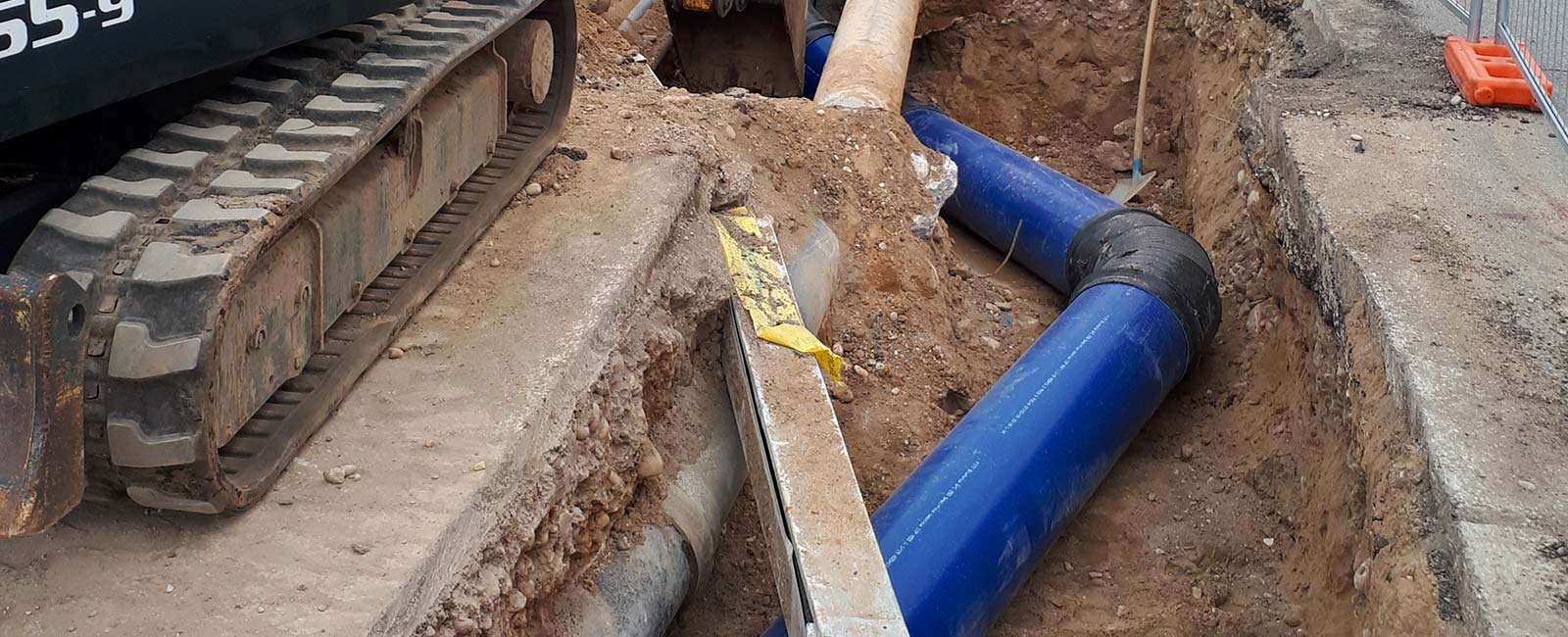 16 Apr

Light-weight and optimal ring stiffness with FITT Bluforce for the municipality of Termoli

FITT Bluforce DN400 PN10, chosen as an ongoing improvement variant and preferred over the DN400 steel pipe, originally planned in the design, was used in the manufacture of a pressurised sewage pipe in the municipality of Termoli.

The work represents the first part of a decommissioning project for the current purifier located in the port area of Termoli, with channelling of the reflows to the new Sinarca purifier via the doubling of the existing collector.

The low overlapping height, reduced laying space, interference with the cast iron collector and existing subservices were the difficult challenges of this site.

FITT Bluforce, thanks to its lightness, ease of laying and handling, has overcome the challenges of installation, improving the hydraulic characteristics of the pipe, and meets the project's calculated parameters and reduces weight, resulting in a reduced constant load on the viaduct.

In addition, the polymer alloy pipe demonstrated adequate ring stiffness in both the road and the bridge lying directly below the pedestrian pavement.

Finally the PVC-A, a material with increased corrosion resistance, significantly reduces ordinary maintenance costs and exceptional maintenance works, thereby increasing its service life.