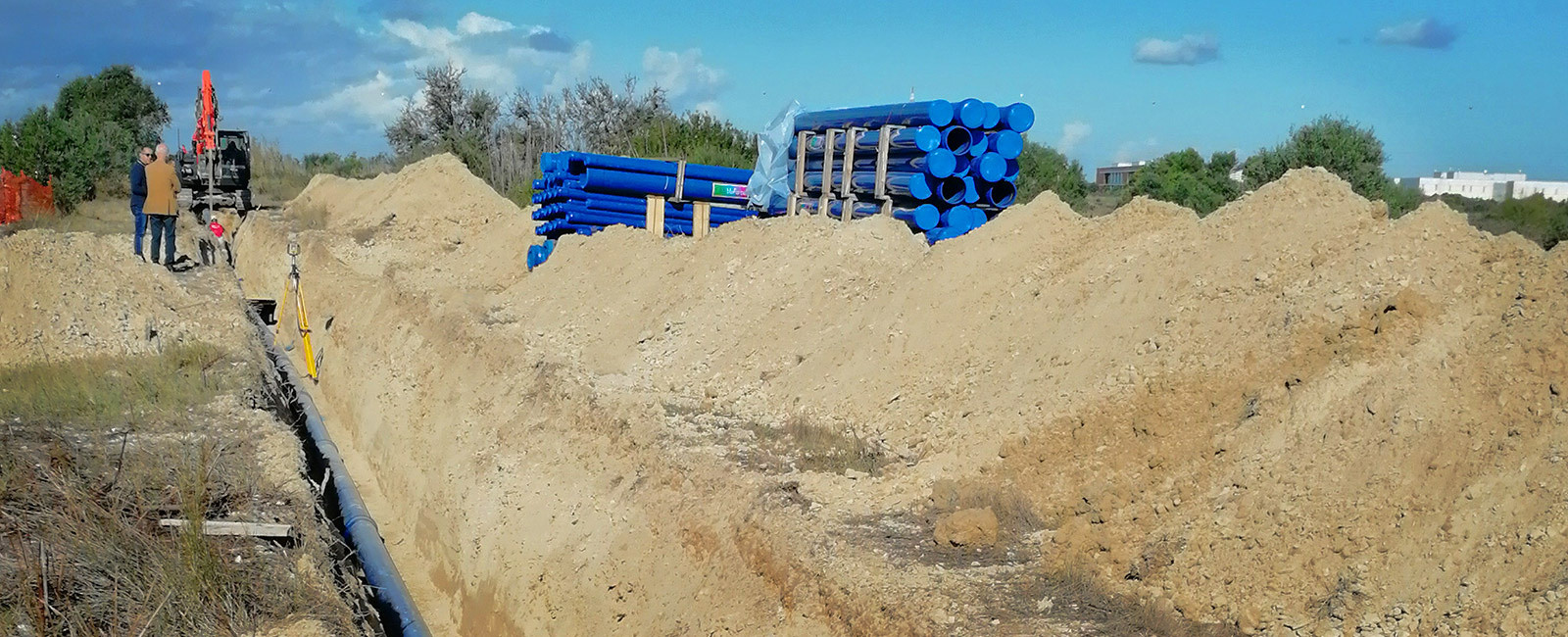 11 Dec

The pollution resistance of PVC-A as a solution for the industrial area of Cagliari

Water and sewer networks cannot always be installed in the most favourable environmental conditions. It is often necessary to go through contaminated areas, which calls for the need to ensure that the pipes used are completely watertight and resistant to the penetration of soil pollutants.
And this can be the case when carrying out installations in industrial and production plant areas.

The Consorzio Industriale Provinciale di Cagliari (CACIP) water and sewer networks are in an industrial area, which means that they could potentially be affected by pollutants found in the soil.

This is why CACIP, the body responsible for the industrial area of Cagliari, has selected the polymer alloy pipes made of PVC-A produced by FITT. PVC-A is a fully inert material, completely impermeable, and therefore capable of ensuring high resistance to corrosion, to aggressive soil and to avoid the contact with the pollutant that might be present in the soil with the water, which is of fundamental importance for ensuring the long-lasting properties of the installations in such conditions.

FITT Bluforce pipes of different diameters from 110 to 315 mm were used during the works, for a total of 2,556 linear metres.
The ease of processing, cutting and bevelling, and the straightforward installation process, have allowed to keep to an average laying speed of 160 linear metres per day, including the connection to the plastic chambers, and to complete the works in just a few weeks.