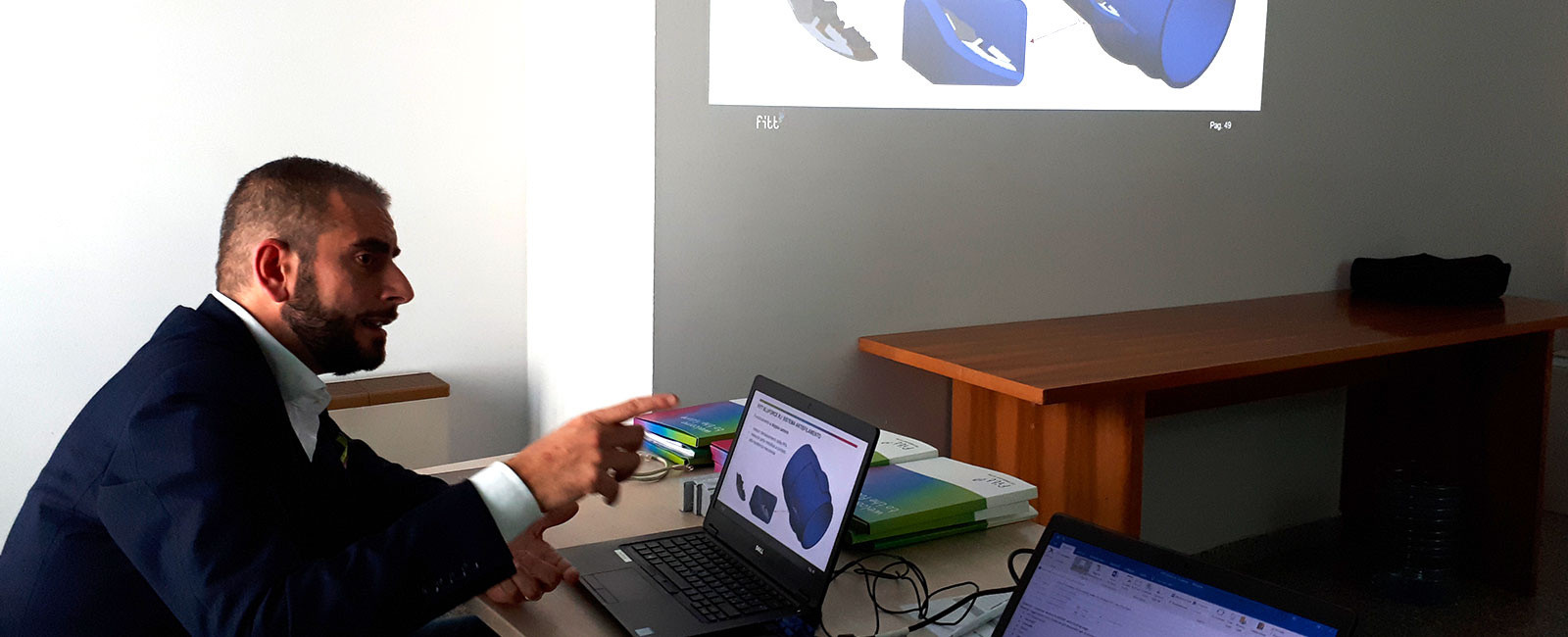 06 Mar

Training seminar and information on the FITT Bluforce system for Abbanoa

Continuing training and technical insight appointments on PVC-A polymer alloy pipes: last Friday, 1 March, representatives of FITT met with the designers, engineers and work managers of Abbanoa Spa, the integrated water service manager.

The seminar updated participants on the evolution of the polymer alloy, as well as on new developments made in recent years and new FITT projects.

In particular, great attention was devoted to the installation of PVC-A using HDD technology, made possible with FITT Bluforce RJ, the revolutionary pipe made of thermoplastic materials with a restraint joint system, an evolution of FITT Bluforce.

The meeting consisted not only of theory, but also referenced practical cases of installation and calculation simulations, such as overpressure testing induced by water hammers in the pipe and static polymer-alloy pipe behaviour in various assumptions of development conditions, using the FITT Bluforce app– software that simplifies network verification and calculation.

Thanks to the material's historically good references, PVC-A is now a recognised product in Sardinia and considered as a viable alternative to traditional materials, depending on the specifications of water and wastewater projects.