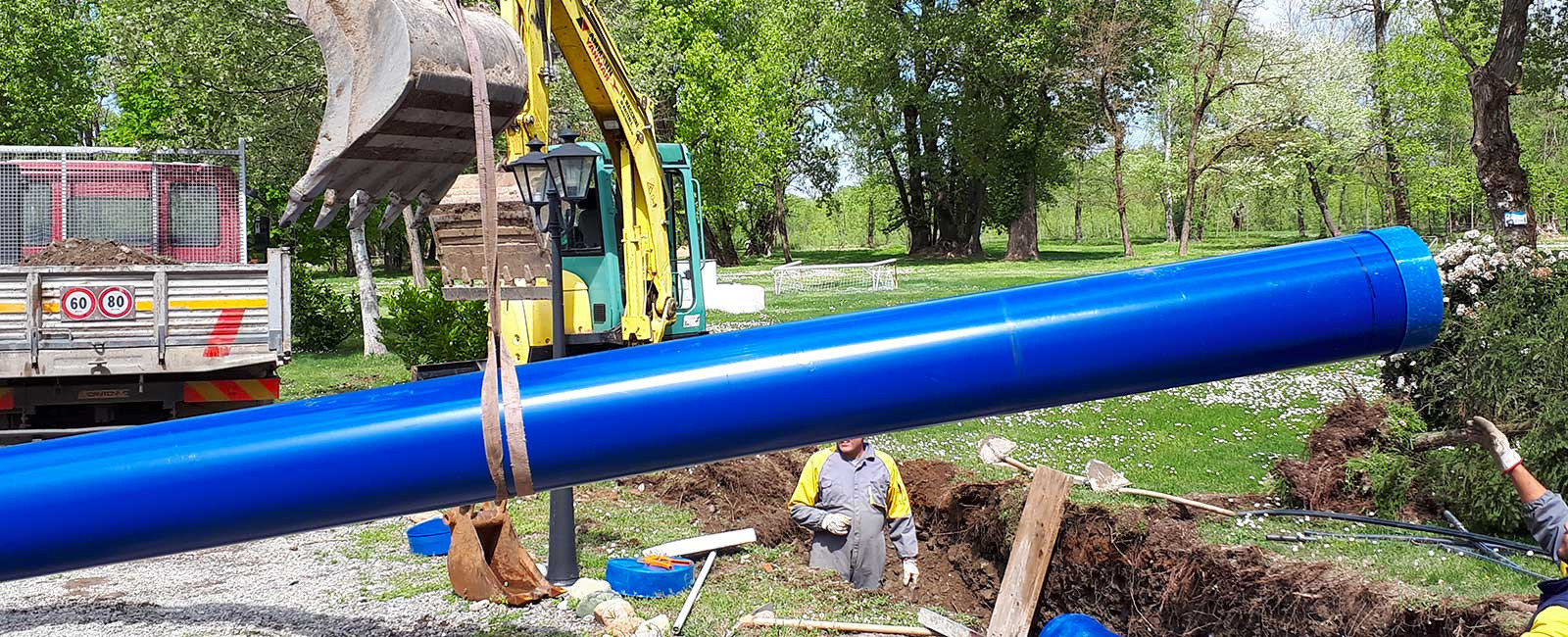 22 May

Gestione Acqua chooses FITT Bluforce to renew and expand the purifier in the municipality of Tortona

For the renovation and expansion of Bettole's purifier in the municipality of Tortona (AL), the Gestione Acqua S.p.A. water service company, located in 68 municipalities in the province of Piedmont, has chosen the innovative FITT Bluforce polymer alloy piping.

The expansion and renovation project planned to build a new purification station, to be combined with the existing one, and create a new uptake conduct from the Scrivia stream. For the extraction, the FITT Bluforce DN400 PN10 pipes were laid in two lines: the PVC-A polymer alloy piping is in service both from the old and the new plant, thereby providing an additional flow rate from the Scrivia stream.

FITT Bluforce DN200 PN10 and DN280 PN10 were used to replace the old connecting pipes from the storage wells, located inside the park, to the purifier.

Gestione Acqua Spa, which had already expressed its interest in the FITT Bluforce system, has identified the hot, pre-inserted seal, ease of laying and durability of polymer alloy as the best solution to overcome weaknesses in the system.