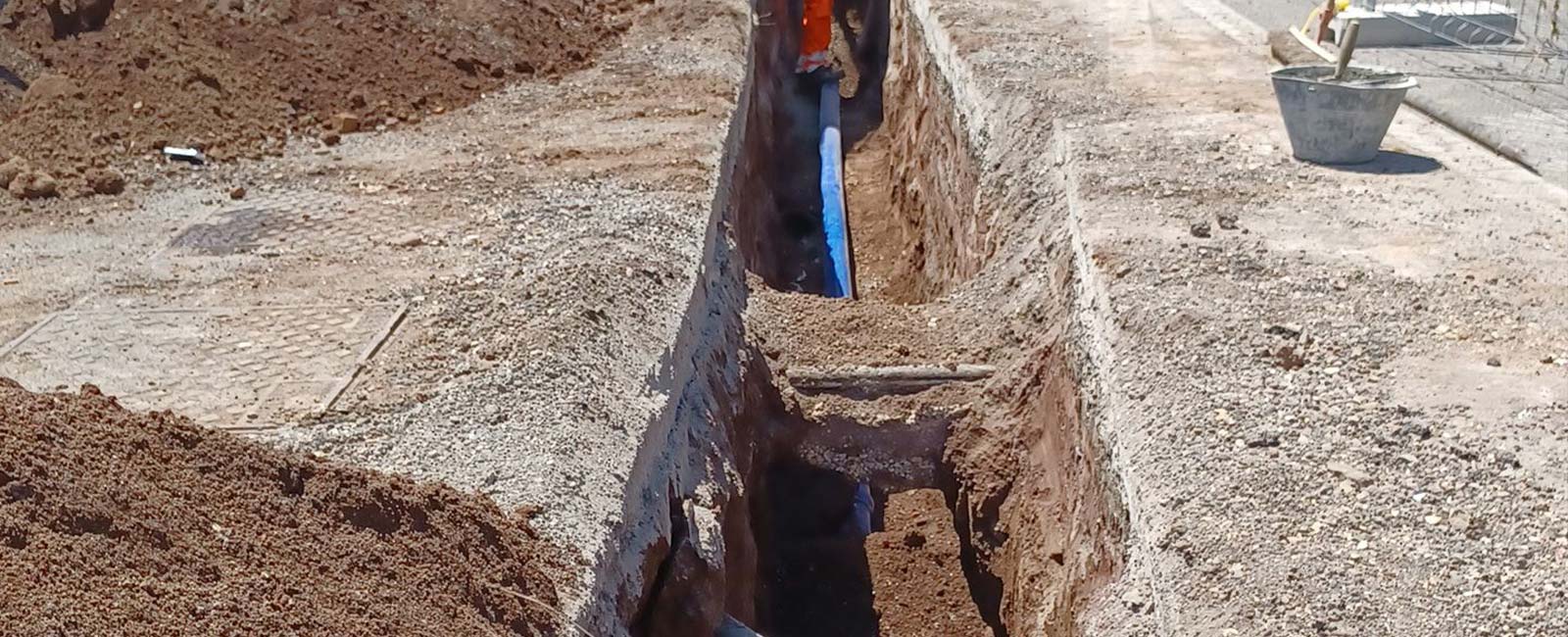 30 Jul

Second intervention using the FITT Bluforce system for the ACEA Group

The partnership between the ACEA Group – the first Italian multi-service operator for the management of energy and water infrastructures – and FITT is moving at a great pace. After the first test site completed last year in the municipality of Guidonia using FITT Bluforce, this year ACEA ATO2 has decided to exploit FITT Bluforce RJ for the installation of the new sewer pressure pipeline of Parco Tiburtino.

Approximately 320 metres of FITT Bluforce RJ DN110 PN16 – the first PVC-A system with EPD environmental product declaration certified by SGS according to ISO 14025 and EN 15804 standards -, have been installed in the pre-existing sewer network.

The new solution will make it possible to eliminate the Parco Tiburtino treatment plant and the channelling of the treated effluents into the currently receiving sites, directing them instead to more efficient ACEA purification plants. The old treatment plant will therefore be replaced by a new lifting station serving the sewer pressure line.

The installation of FITT Bluforce RJ pipes by Eteiron Srl of Frascati allowed to complete the project with  reduced environmental and social impact: the socket based jointing system with integrated gasket does not require delicate and time-consuming welding of the pipes, a necessary task with other materials.
The tensile resistant joint is made up of three main components that work separately to achieve, with a double chamber system, both the hydraulic tightness and the mechanical seal of the gasket. Housing and snap ring are made of GJS 450-10 and protected by a layer of epoxy paint applied using a cataphoretic process, to protect the components from contact with aggressive substances of the laying ground. The hydraulic gasket consists of an EPDM ring manufactured according to UNI EN 681 and certified in compliance with Ministerial Decree 174/2004. Thanks to this innovative system, PVC-A pipes with socket based joint can be laid in any soil condition, always guaranteeing the stability of the pipeline and the impossibility for the joints to become loose.